Sena 20S Bluetooth Comm System (Single)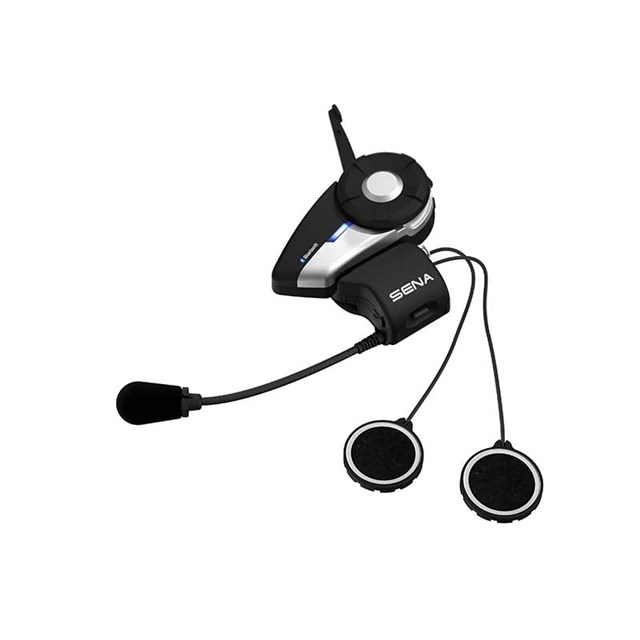 click on image for larger view
Sena 20S Bluetooth Comm System (Single)
Product Description
Super-versatile, water-resistant multi-function Bluetooth communication, navigation and music system designed for outdoor and vehicle sound environment use.
Driver-to-passenger and driver-to-driver communication at a range over 1.2 miles (2 km).
Up to 12-hour talk and 10-day stand-by time on a single charge – permits simultaneous charge and play.
4-way conference, smartphone, intercom-to-phone connection, GPS and mp3 music playback via AVRCP operation, or easy-adjust manual operation with exclusive Jog Dial.
Bluetooth technology allows for seamless connection with stereo headset, mp3 players, and smartphones.
Voice-prompt feedback, clear and natural sound quality, individual volume control for each audio source, fully-integrated audio booster delivers optimal sound level – fully firmware-upgradable.
Complete with integrated microphone, wired microphone, wired boom microphone, speakers, plus mp3, earbud, and GPS ports.


Content: 80% Plastic, 20% Metal